The Fender Precision Elite

All the information you need about the Fender Precision Elite!

History Elite 1 Elite II Micro-tilt adjuster Knob Bridge Tuners Colors Case Specs Settings Parts list Manual Brochure Artists Pickups Block diagram Wiring I Wiring II Alternative Wiring II Preamp Pcb Contact

New!: alternative wiring of Fender Precision Elite II!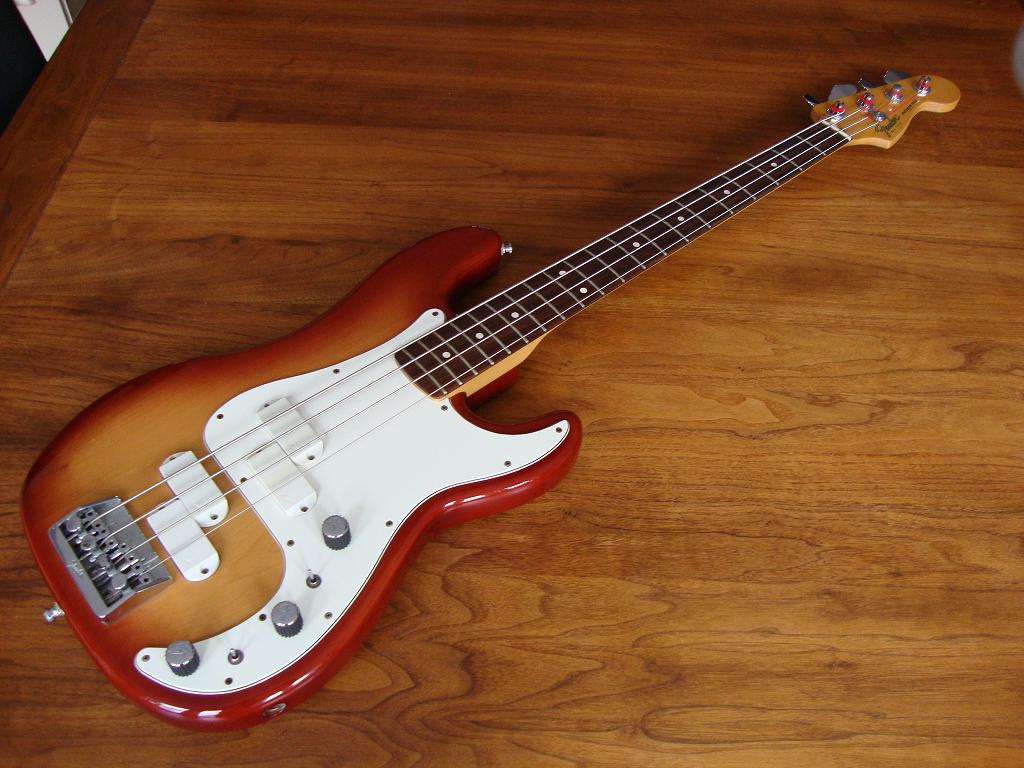 History

The Fender Elite range (Precision, Strat and Tele models) was made in 1983 and sold between 1983 and the start of 1985. They were "premium" models, similar in concept to the current "Deluxe" models and followed on from the "Special" models of the early 1980s. The concept was to revise some of the existing Fender designs with new technology, while retaining as much of the "classic" appeal as possible.

The Elite series was meant to be the upscale version of both the existing line and the vintage reissues. Standard Series minus, Elite Series plus. The design parameters were pretty open, basically "what would the bass look like if it was designed today".

Unfortunately, an abysmally poor tremolo implementation on the Stratocaster model gave the whole Elite range a poor reputation in the market place, though in fact the Precision bass model is an excellent instrument. The reputation wasn't enhanced by the remaining stocks of all Elite models being sold out at "fire sale" prices at the start of 1985, as part of the preparation for the sale of Fender by CBS.

The Precision Elite came in two basic models, a single pickup type and a dual pickup type. On top of this basic model type, there were choices of a maple plus rosewood or all maple neck, plus choices of chrome or gold finish on the metal hardware.

Additionally, the very first Precision Elites were made with Walnut bodies and Walnut plus Ebony necks. Since the very last of the Precision Special models were also made from Walnut, it seems likely that the first Elites were made using the remaining stock of Precision Special body and neck blanks.

The Precision Elite series was only made for two years (1983 - 1984.) This was Fender's high-end line of the time and their second attempt at an active bass.  This bass was made at Fender's factory in California. The preamp and pickups were designed by Paul Gagon, who now is Vice President Technology BBE Sound inc. interview bassplayer.com.

During the time they were produced, there were modifications. The bridge for instance had a smooth side, later it became a rough surface. Early models had a flush mount output jack. Late models had no flush mount output jack. Also the electronics changed, there are two versions of the PCB (PN 021363A and PN 021363B).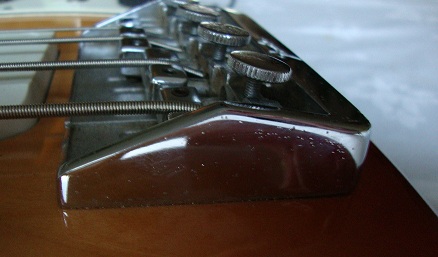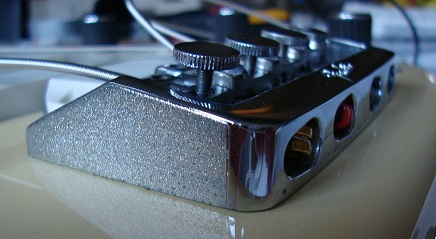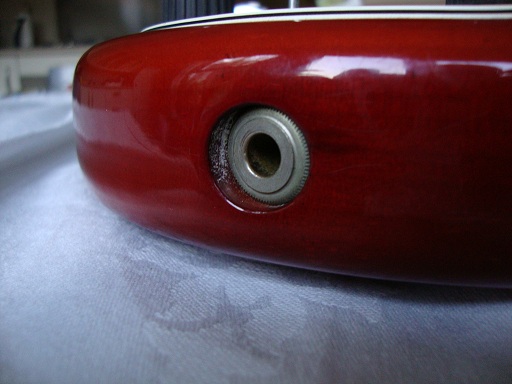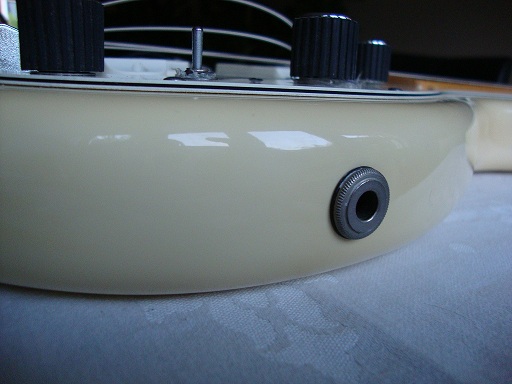 One of the new features was the threathed inserts for the pickup screws. A very nice detail!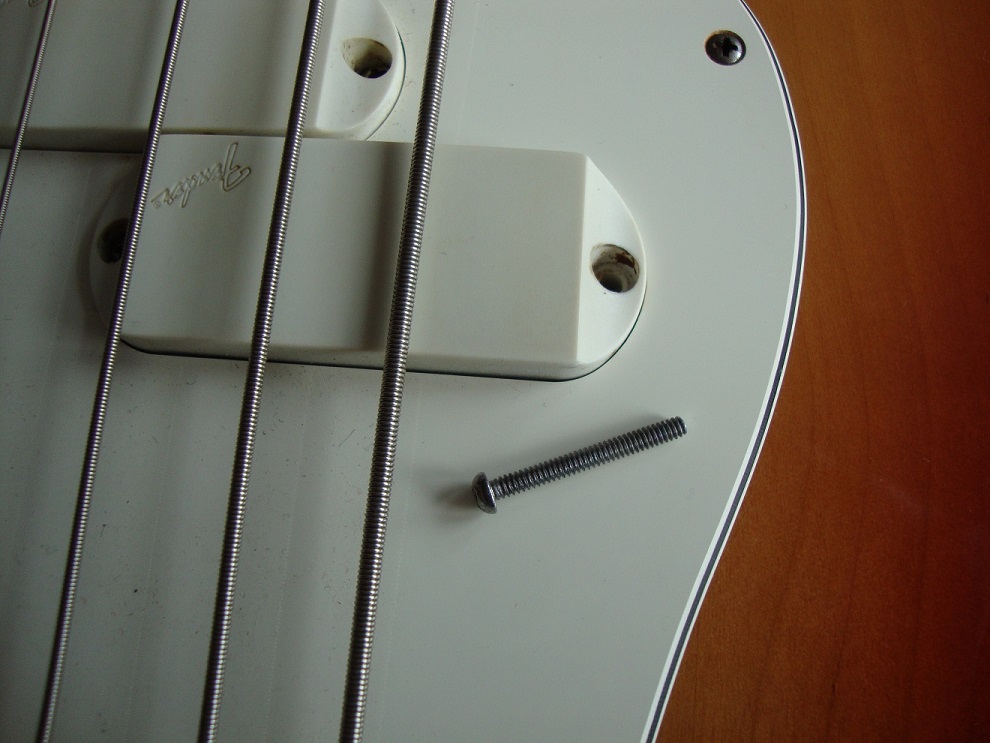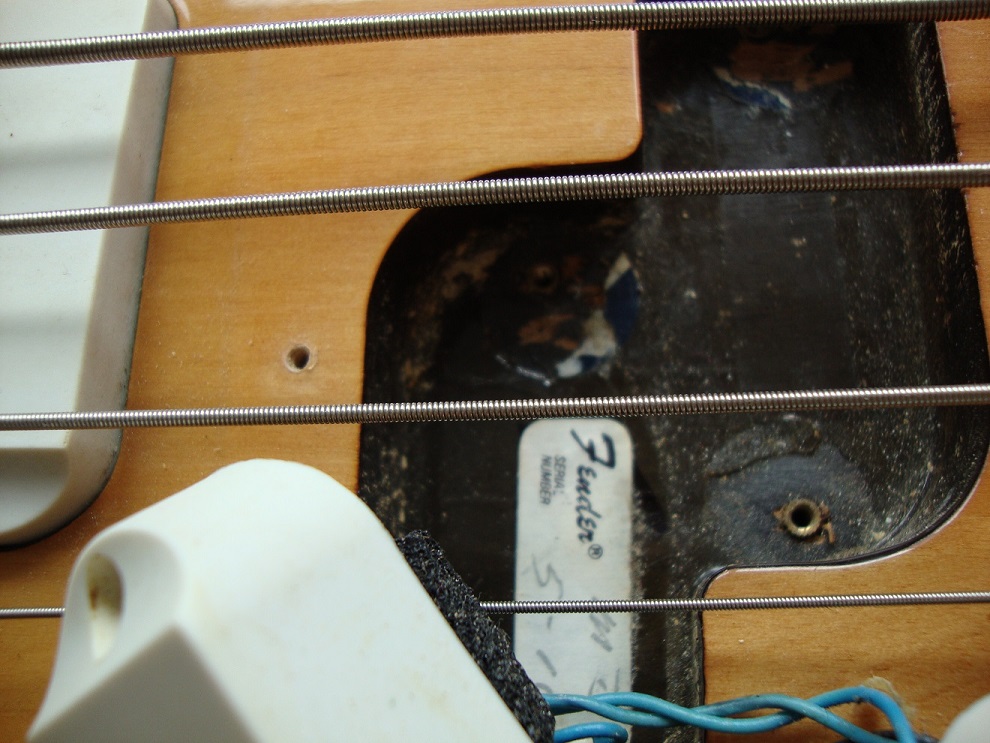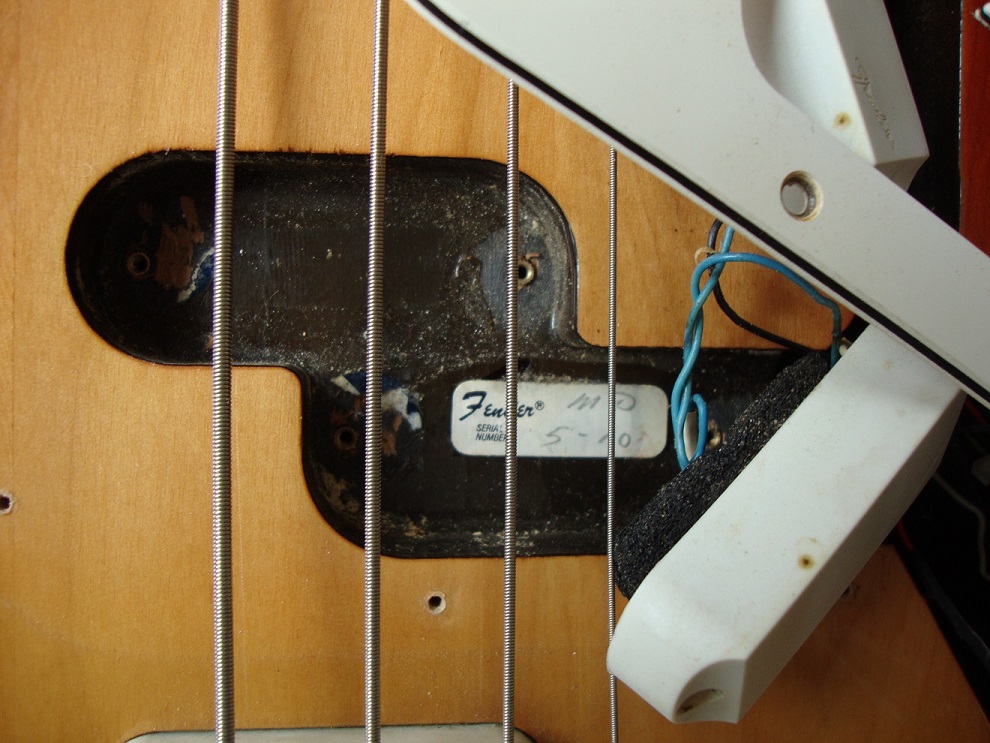 The Elite I has one split humbucking pickup, active preamp, a TBX (Tone Boost Expansion) circuit (passive, invented by Paul Gagon) with a center detent on the tone control.  Center detent represents standard P-bass tone knob on full (no high cut.)  Turning knob counterclockwise provides cut of highs; turning knob clockwise from detent provides boost to mids/highs (4kHz).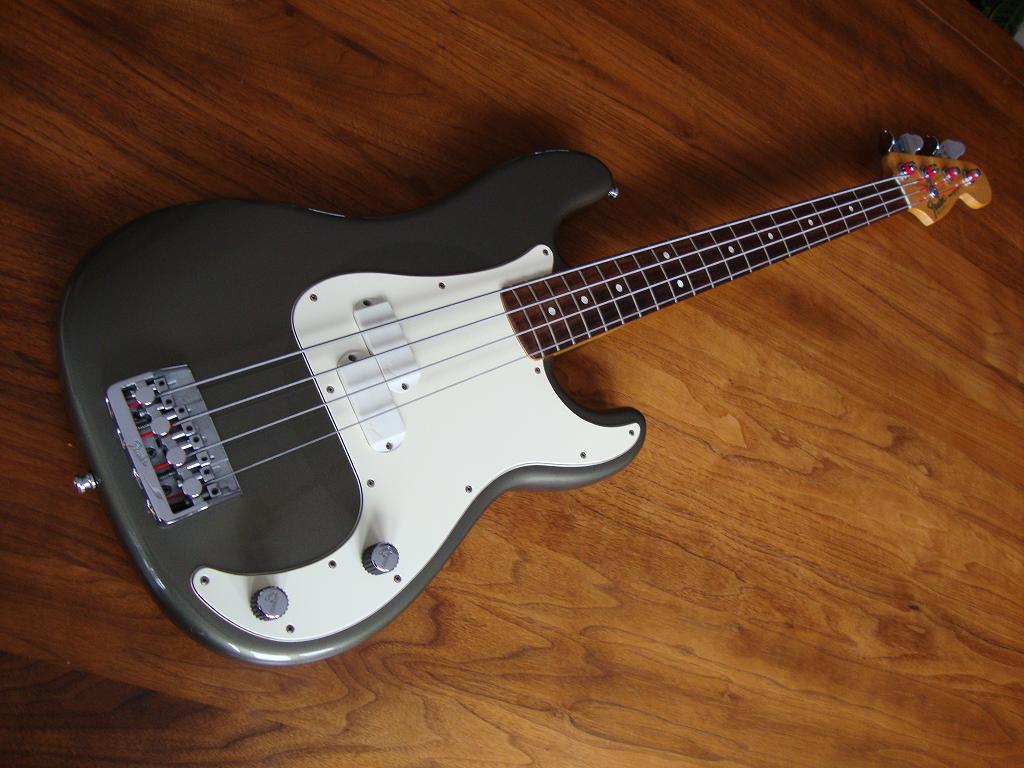 The Elite II has two split humbucking pickups with an active preamp and a normal (passive) tone control.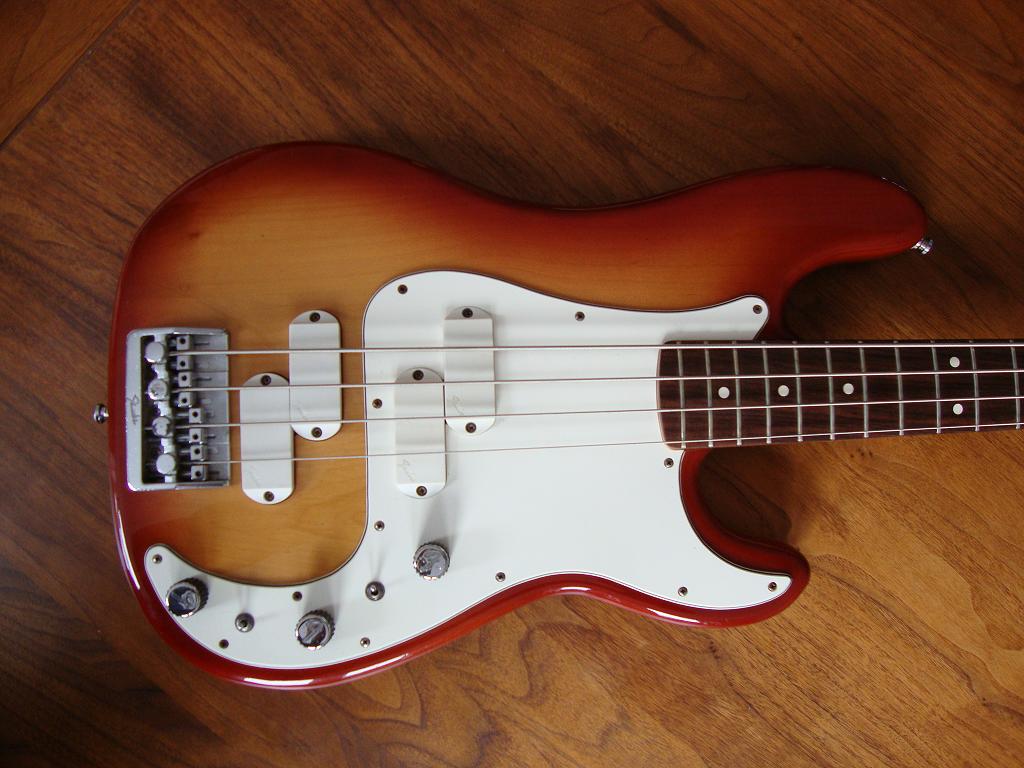 The neck attaches to the body with four bolts and has micro-tilt adjusters.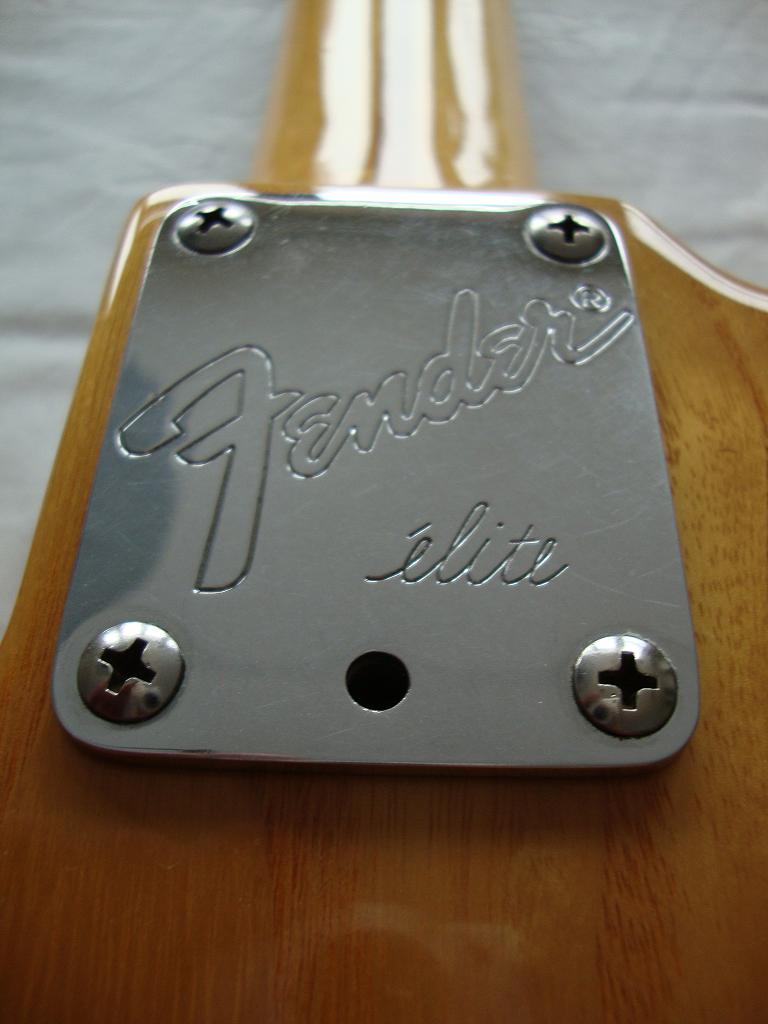 The white pickup covers have a shape unique to the Elite series. Rubber gripped volume and tone knobs with F's engraved on top that are also unique to this series.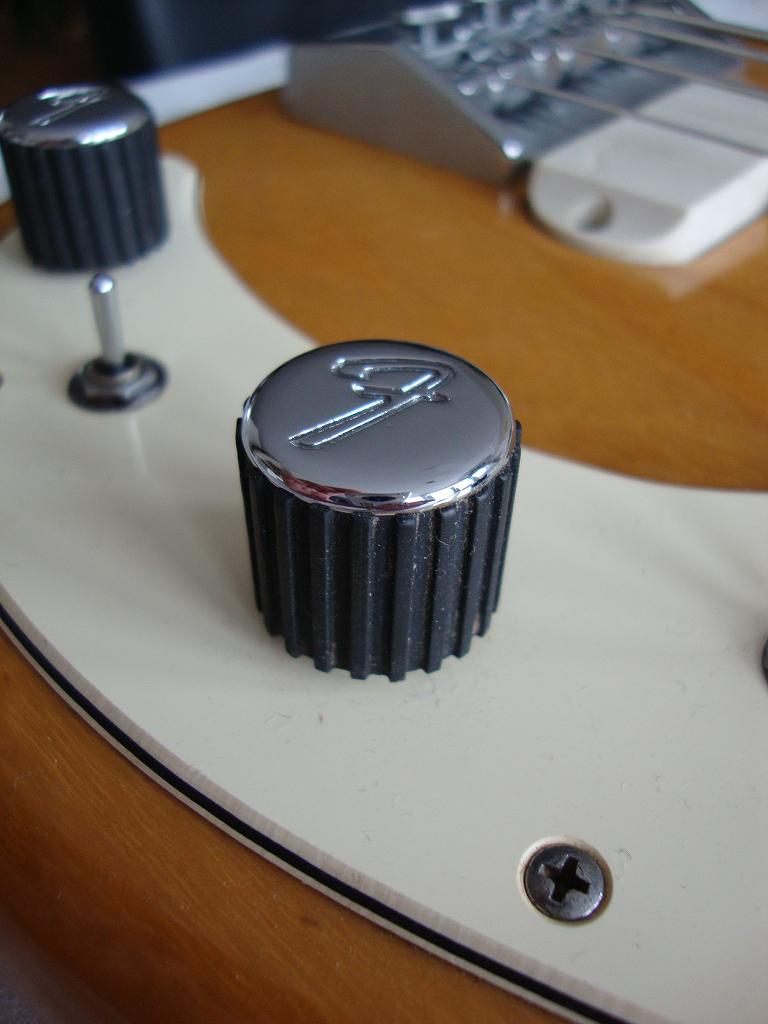 The active electronics run on a 9 volt battery stored in a compartment on the back of the body. The cover is attached to the body with screws and threathed inserts.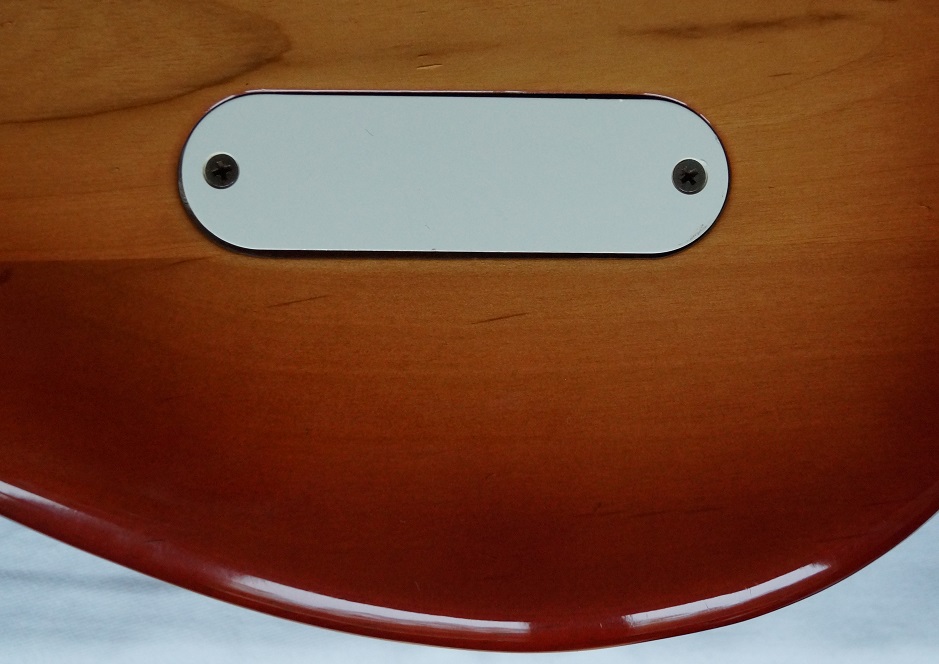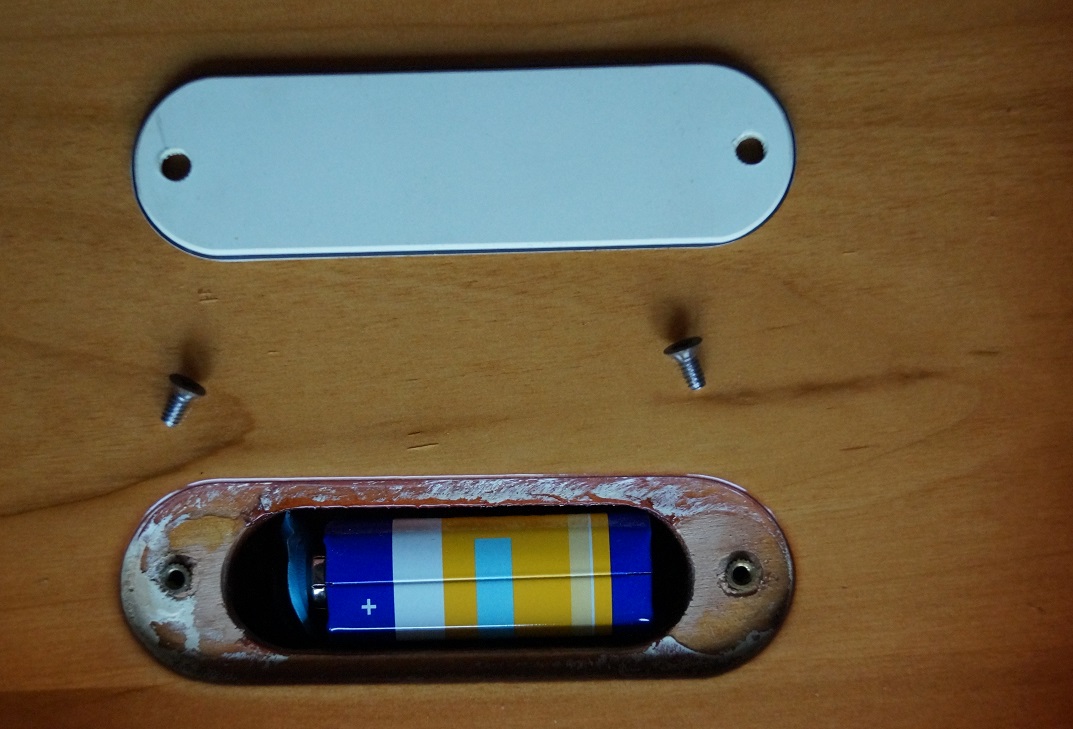 The bass has a high-mass chrome Schaller bridge with fine tuners (such as you'd find on a violin or cello). 
Fine tuners are available at (not original!) www.fretsonthenet.com.

Click to see the patent of the bridge.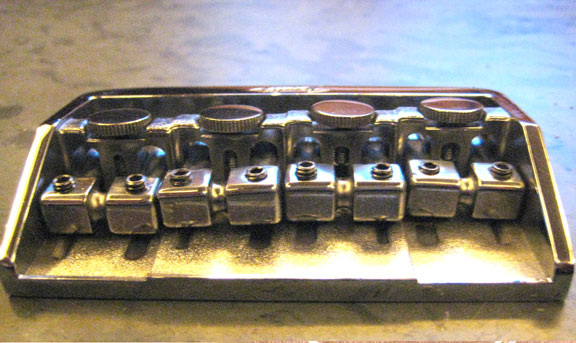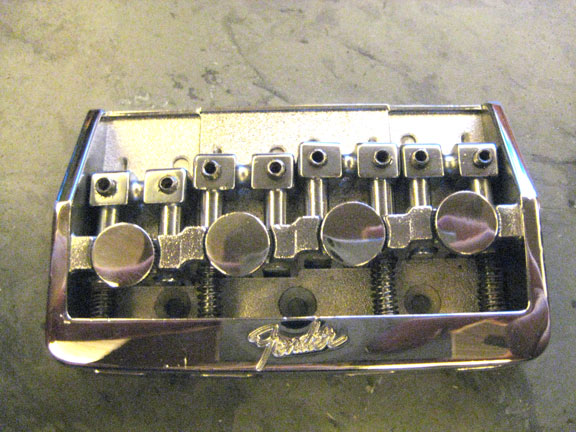 The output jack is mounted on the side of the body.  Schaller deluxe tuners and Schaller strap locks came standard. 

Tuners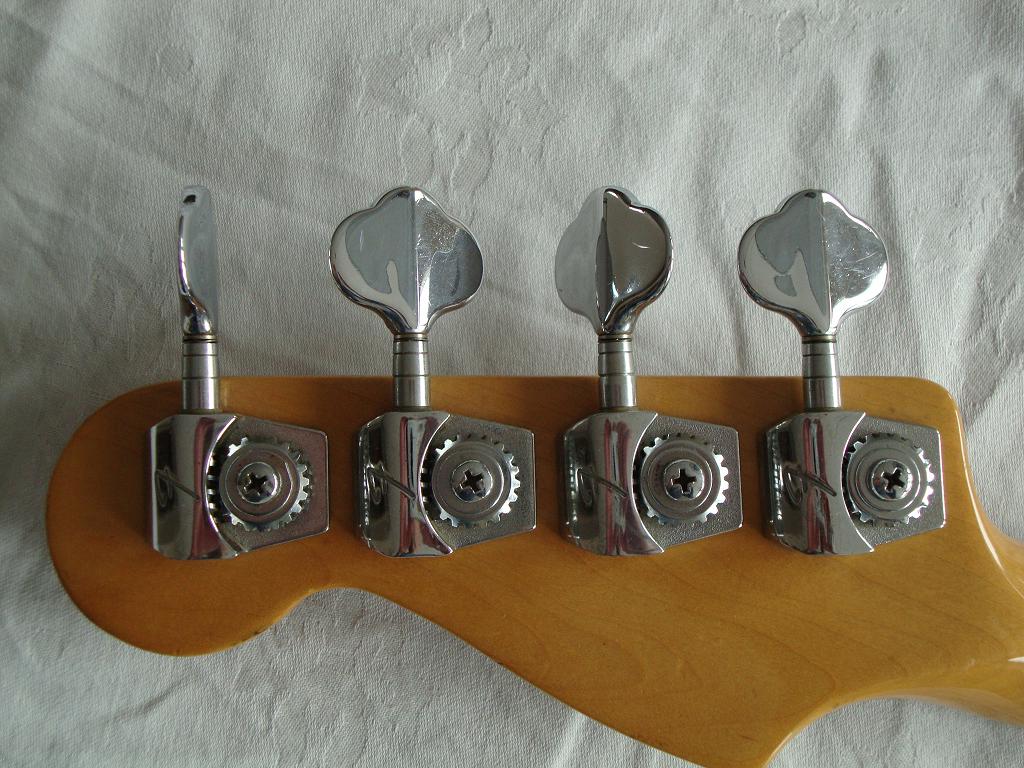 The Bi-flex truss rods allows tightening in either direction to make the neck either more concave or more convex.  The neck is wide and has a flat oval or "C" shaped neck profile and a "skunk stripe" . The bass came with a molded plastic case that says "Fender" on it.

Colors:
Standard Colors:
(506) Black,
(521) Natural,
(500) 3-Color Sunburst,
(531) Sienna Sunburst,
(532) Brown Sunburst,
(543) Pewter,
(580) Arctic White,

Custom Colors Add $75.00:
(502) Lake Placid Blue,
(509) Candy Apple Red,
(542) Aztec Gold,
(545) Candy Apple Green,
(546) Emerald Green,
(560) Wild Cherry,

Custom Stratoburst Colors Add $100.00:
(550) Bronze Stratoburst,
(551) Black Stratoburst,
(552) Blue Stratoburst


Color Table




3 Color Sunburst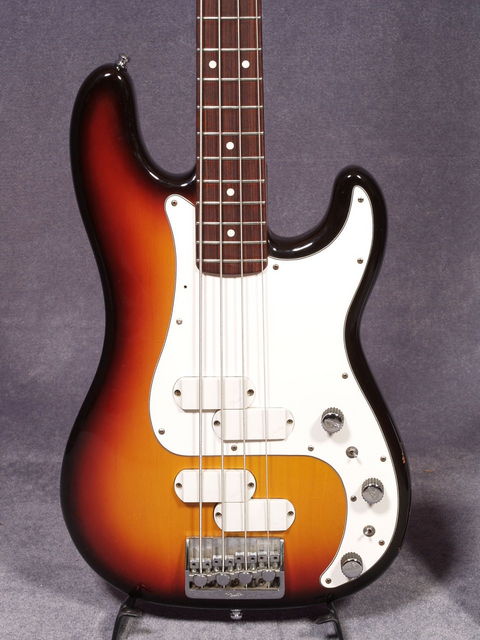 Candy Apple Green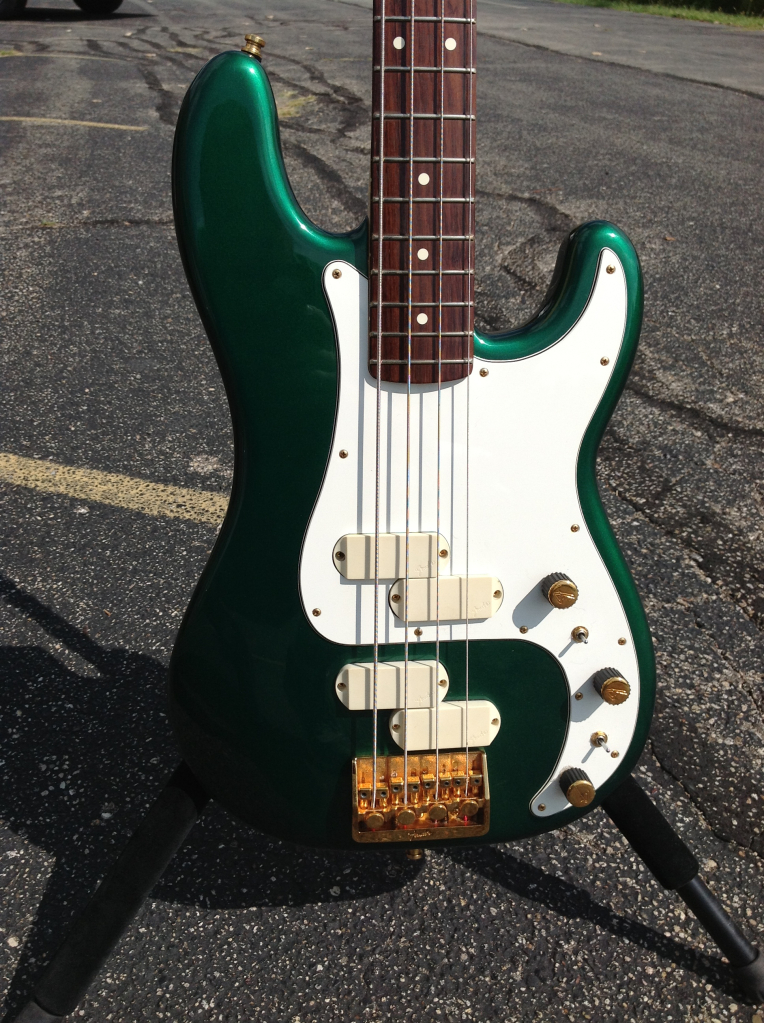 Blue Stratoburst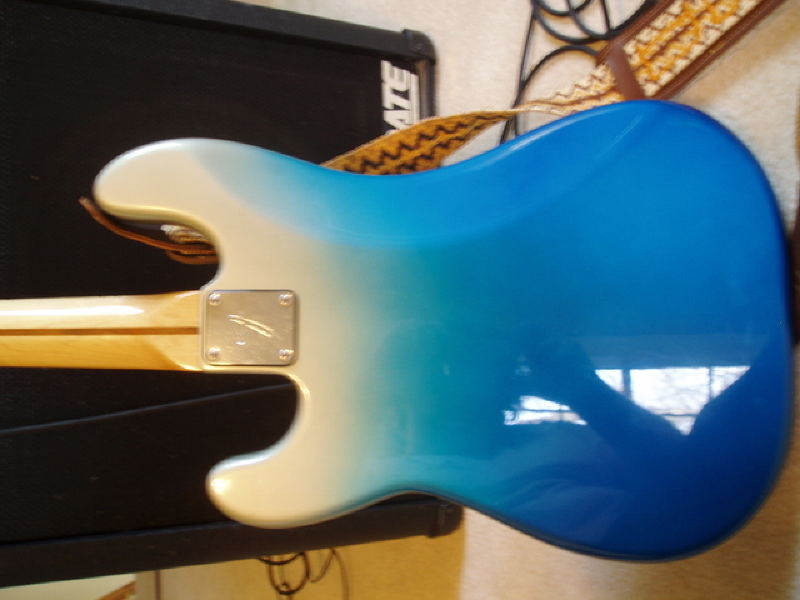 Black Stratoburst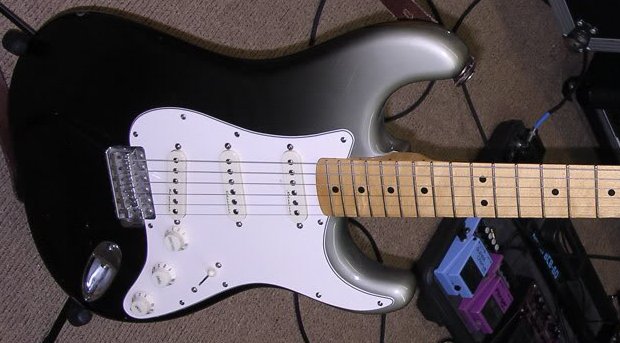 Emerald Green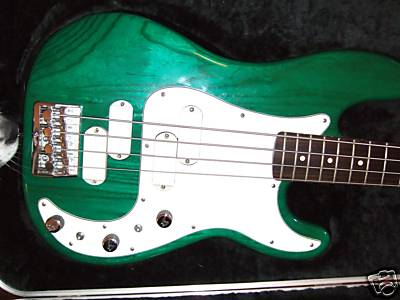 Bronze Stratoburst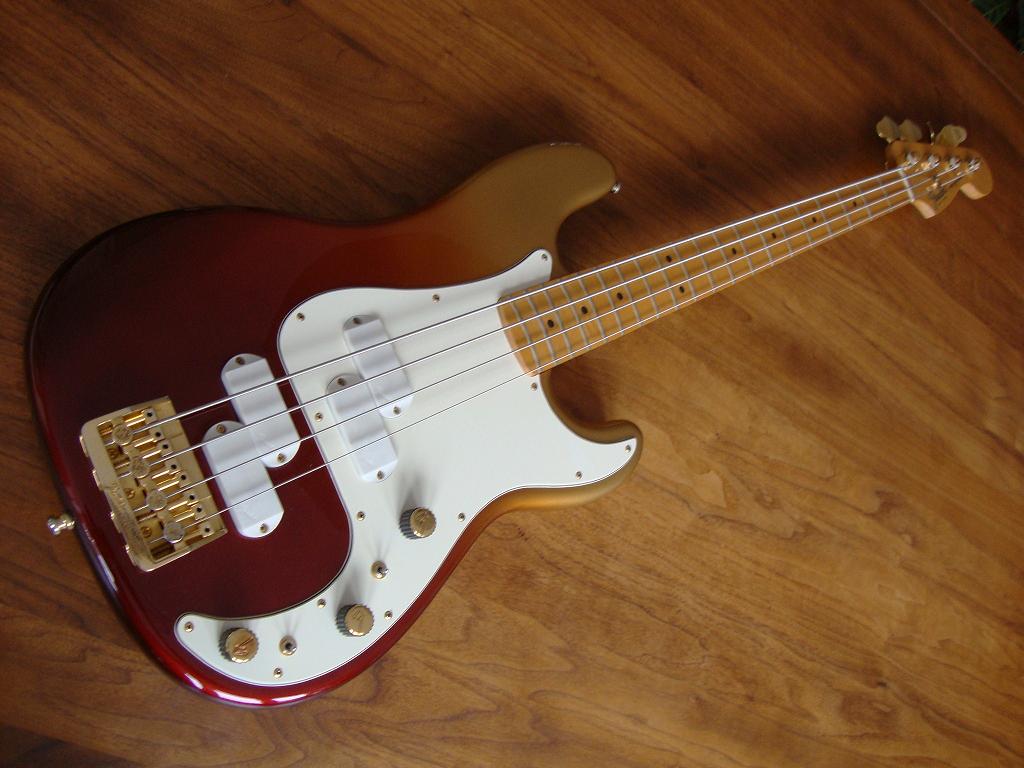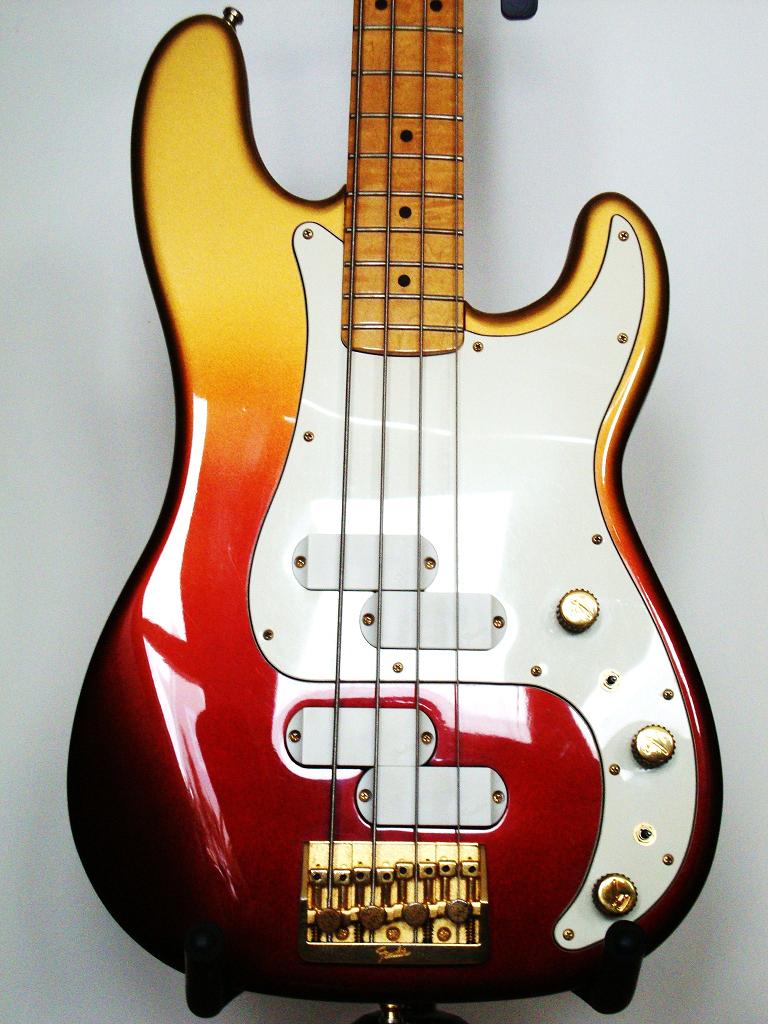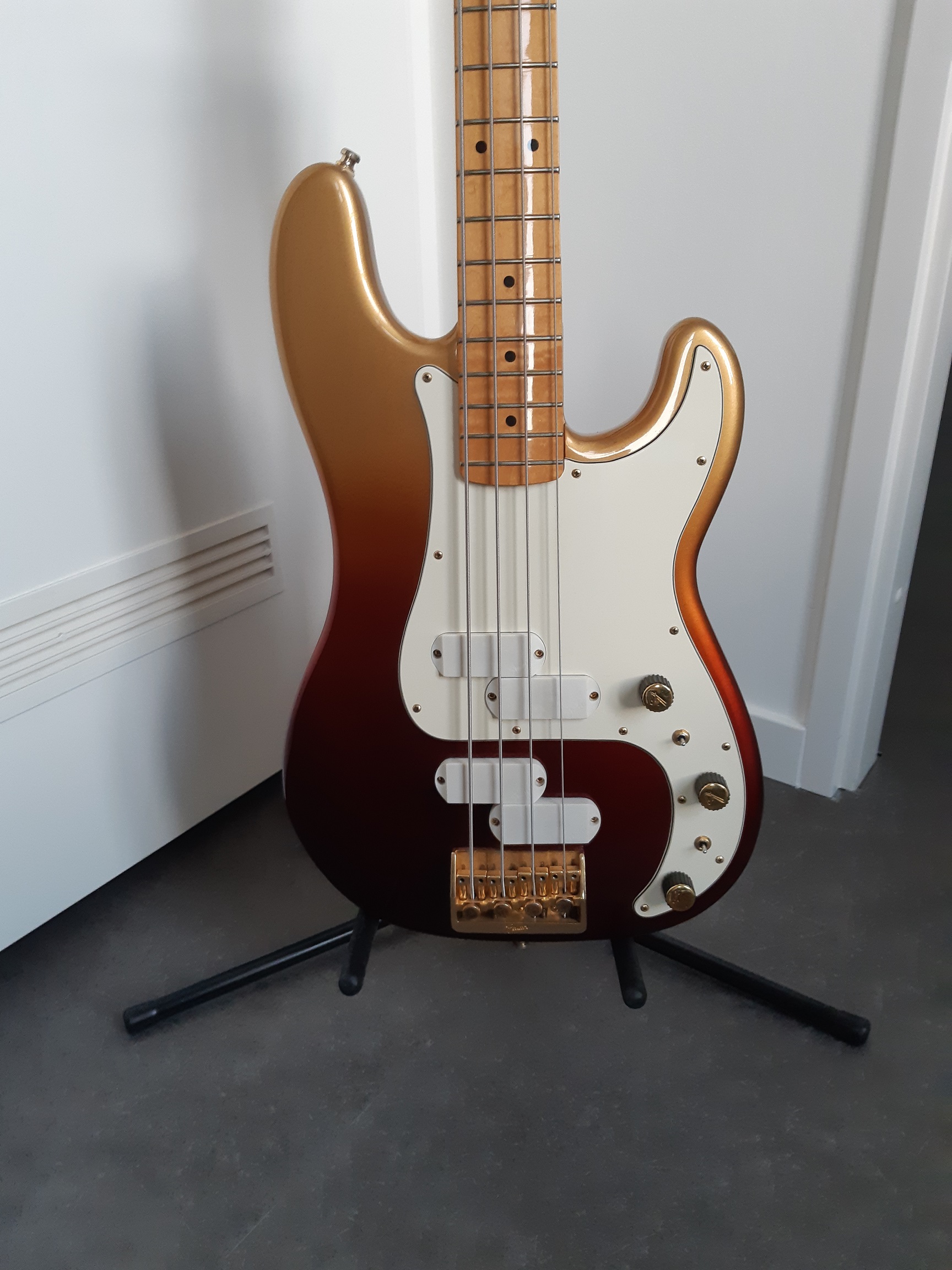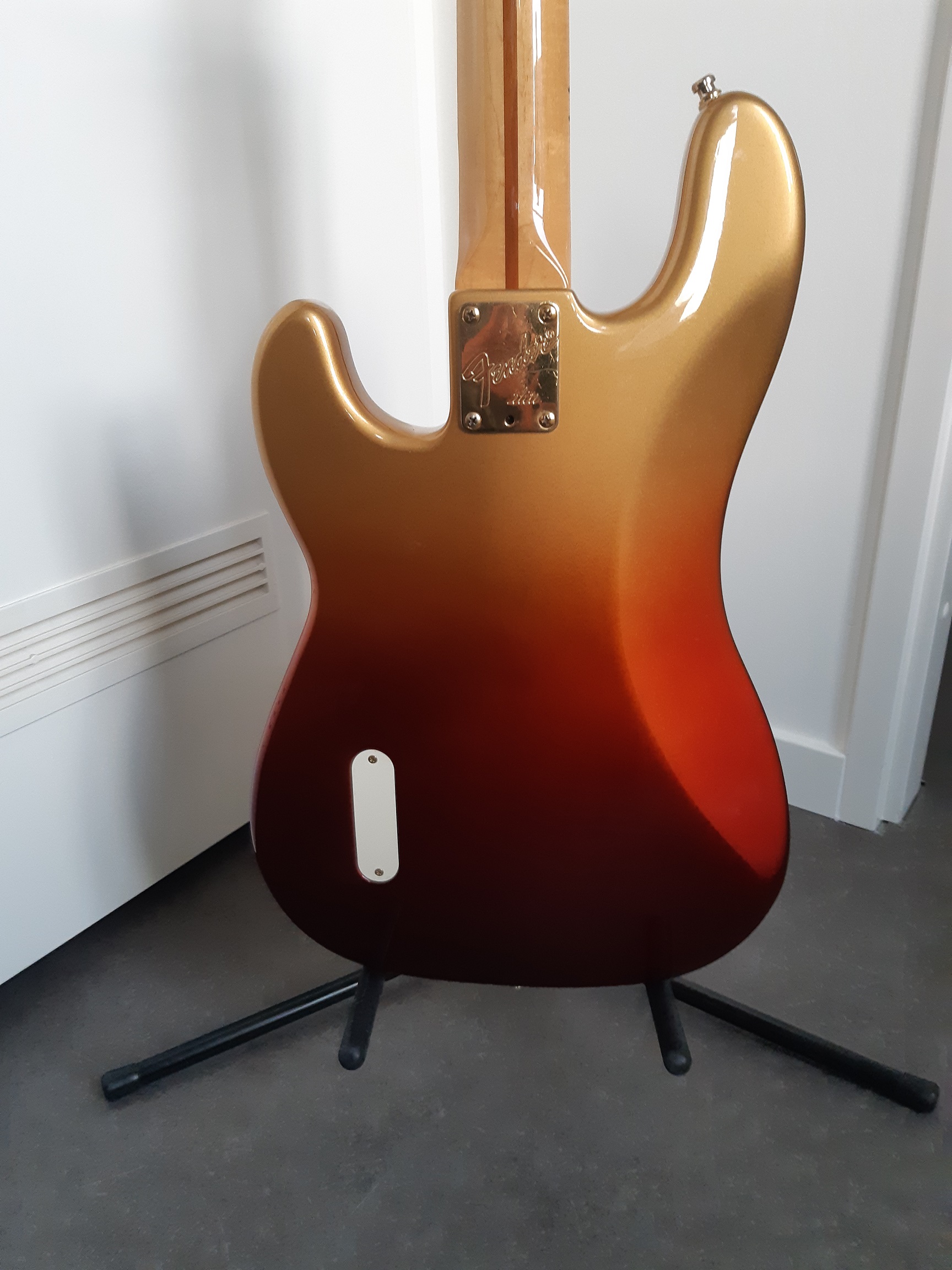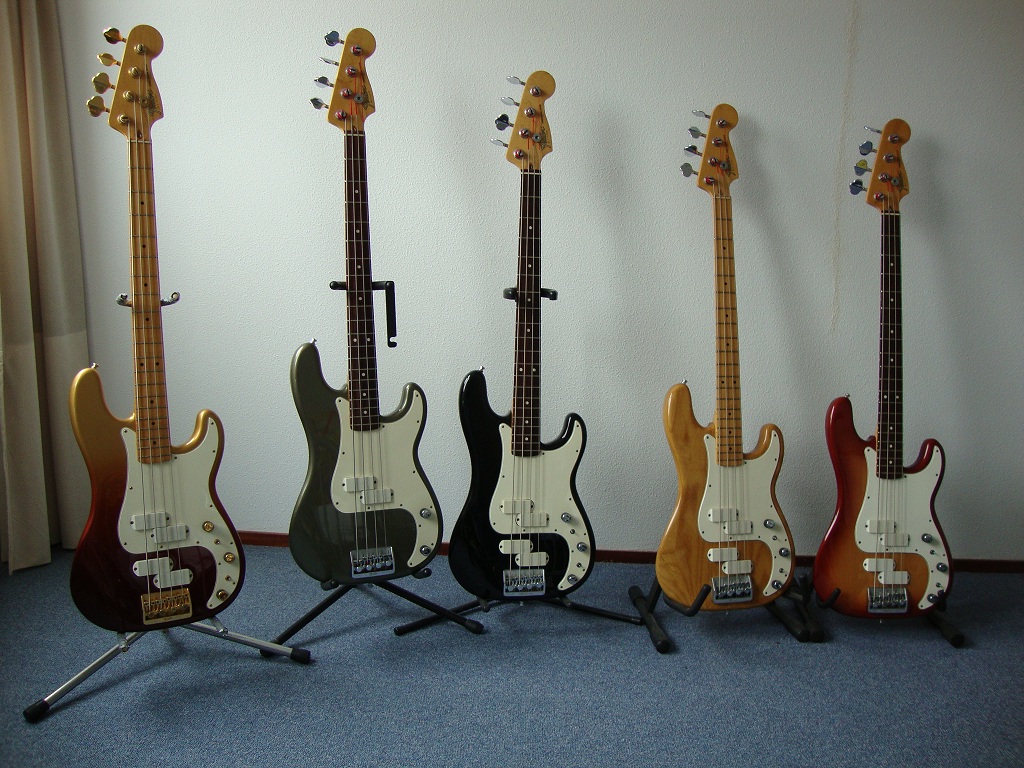 Stratoburst Bronze, Pewter, Black, Natural, Sienna Sunburst....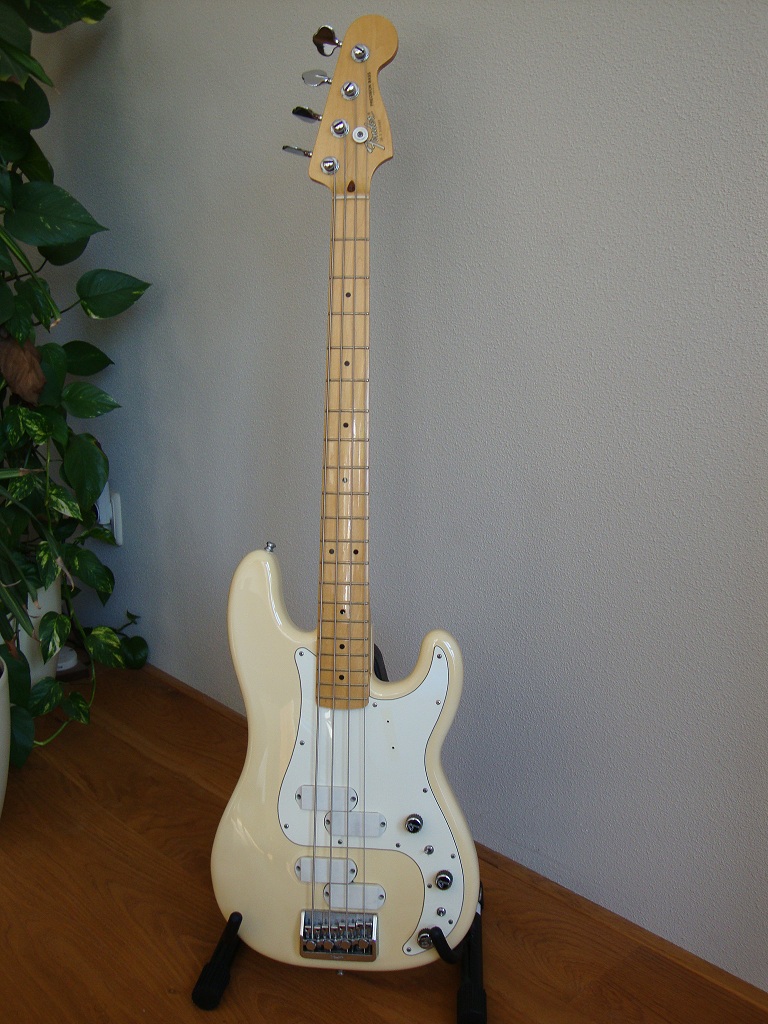 ... and Arctic White turned into a beautiful vintage white.

A rare Transparent Red Burst!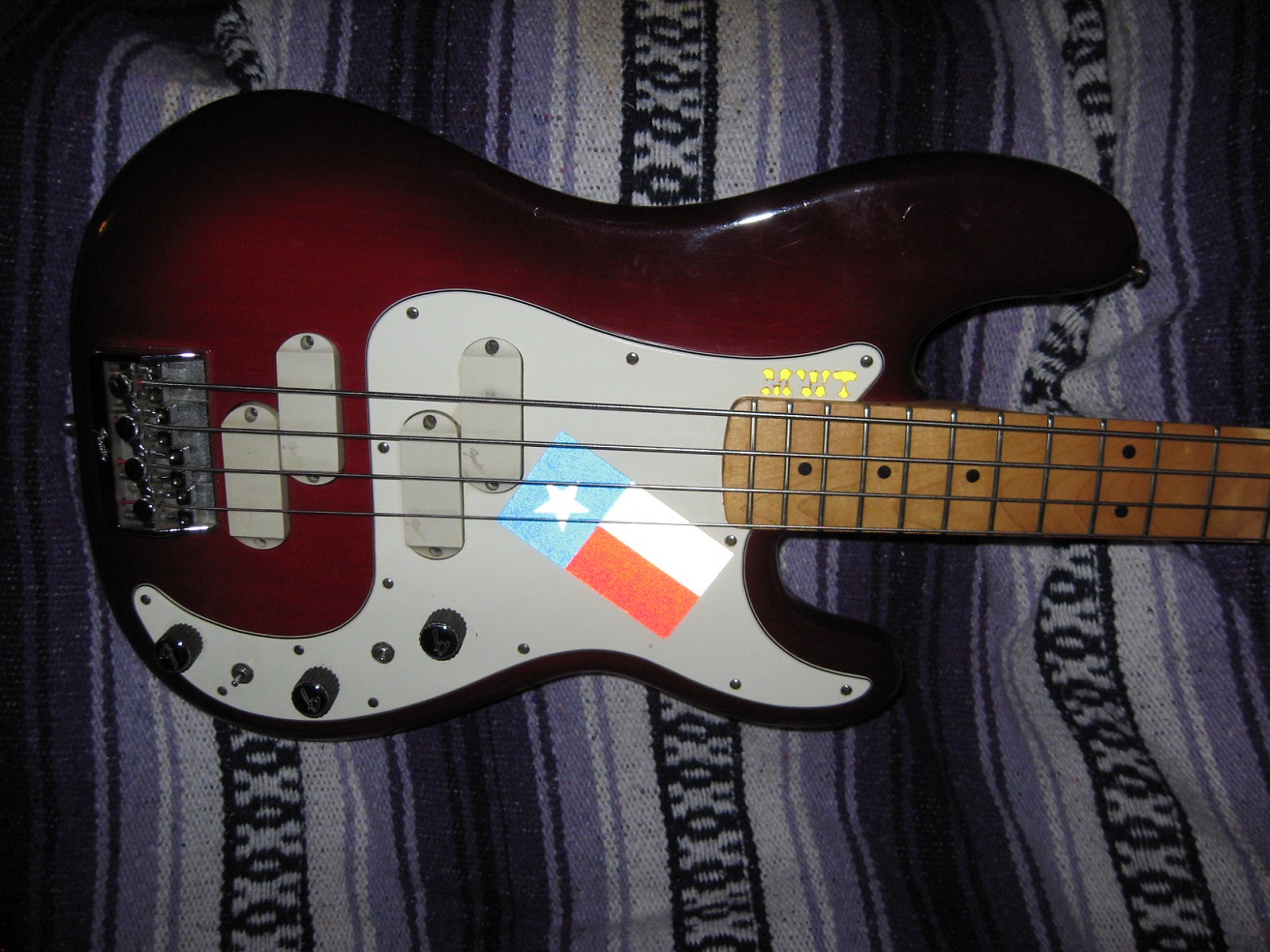 Original Hard shell Case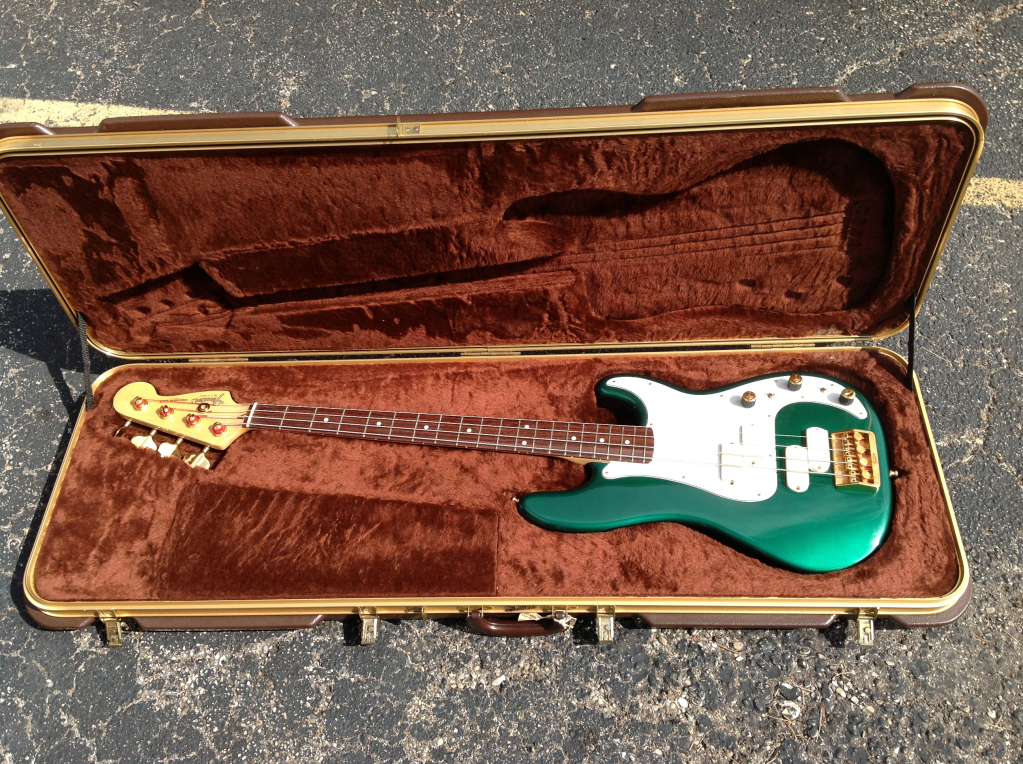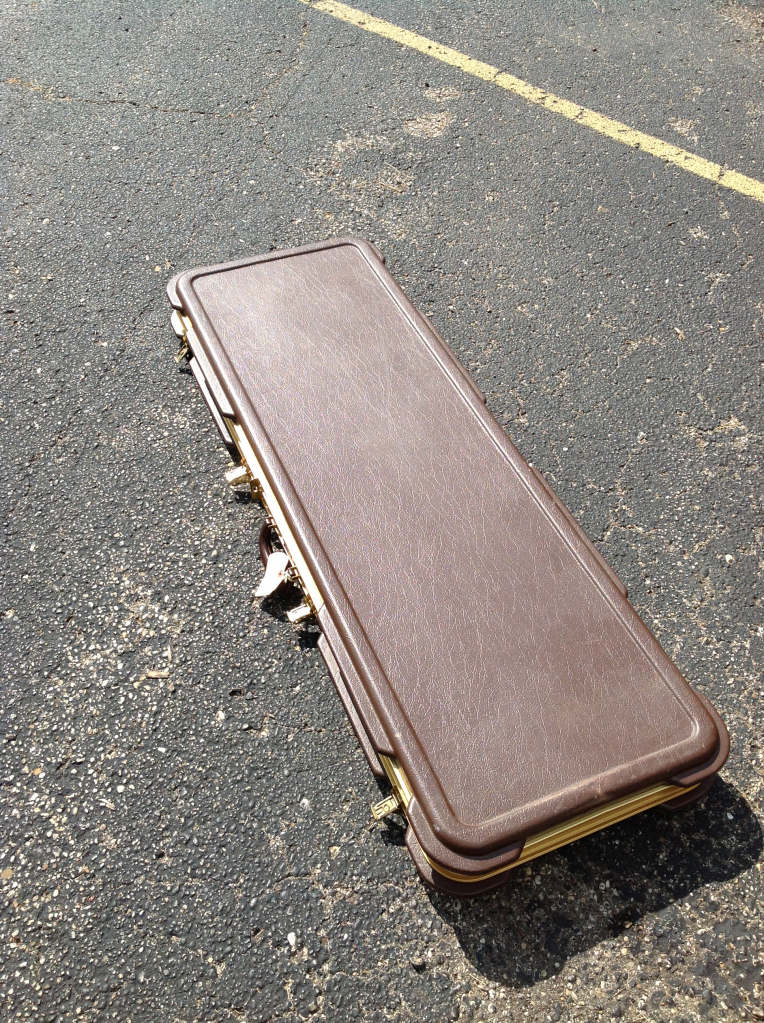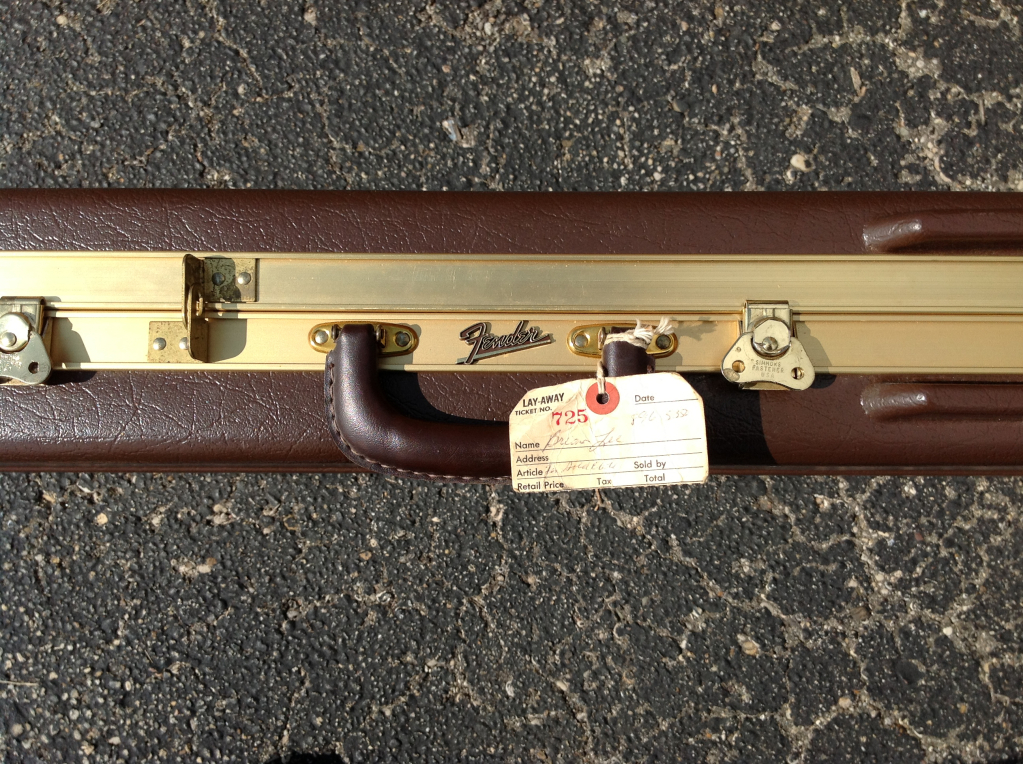 Specs

General
Model Name: Fender Precision Elite I / Fender Precision Elite II
Model Number: P/N 191600,19602, 19622, 19658, 19670, 19672
Color: See Above

Body
Body Material: Alder, Ash
Body Finish: Polyester
Body Shape: Precision

Neck
Neck Finish: Polyester
Neck Shape: Modern "C", feels flat
Scale Length: 34"
Fingerboard: Rosewood, Maple
Fingerboard Radius: 7.25" Radius
Number of Frets: 20
Fret Size: Medium Jumbo
String Nut: Synthetic Bone
Nut Width: 1.75"
Position Inlays: Black on Maple, White on rosewood

Electronics
Bridge Pickup: Precision Elite Split-Coil Precision Bass
Neck Pickup: Precision Elite Split-Coil Precision Bass (on Elite II only)
Controls: Volume 1. (Neck Pickup), Volume 2. (Bridge Pickup), Master Tone (Both Pickups), Pickup Switch, Tone Switch, Preamp, 9V battery, TBX tone control on Elite I

Hardware
Bridge: 4-Saddle Fender® Hi-Mass with fine tuning
Hardware Finish: Nickel/Chrome
Tuning Machines: see above
Pickguard: 3-Ply White

Miscellaneous
Strings: Unknown
Unique Features: Strap Locks, Preamp, Special Knobs, Special Bridge with fine tuning, Special Tuning Machines

Settings

"Settings/sounds"

Parts list

"Parts list"

Manual
Click on picture to open then manual.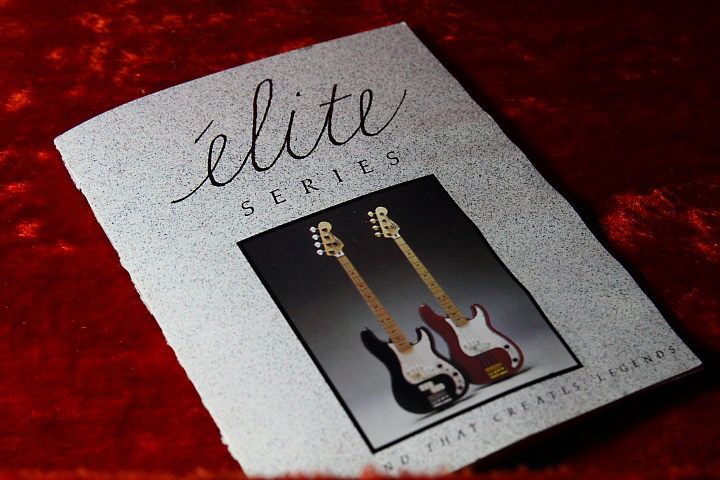 Brochure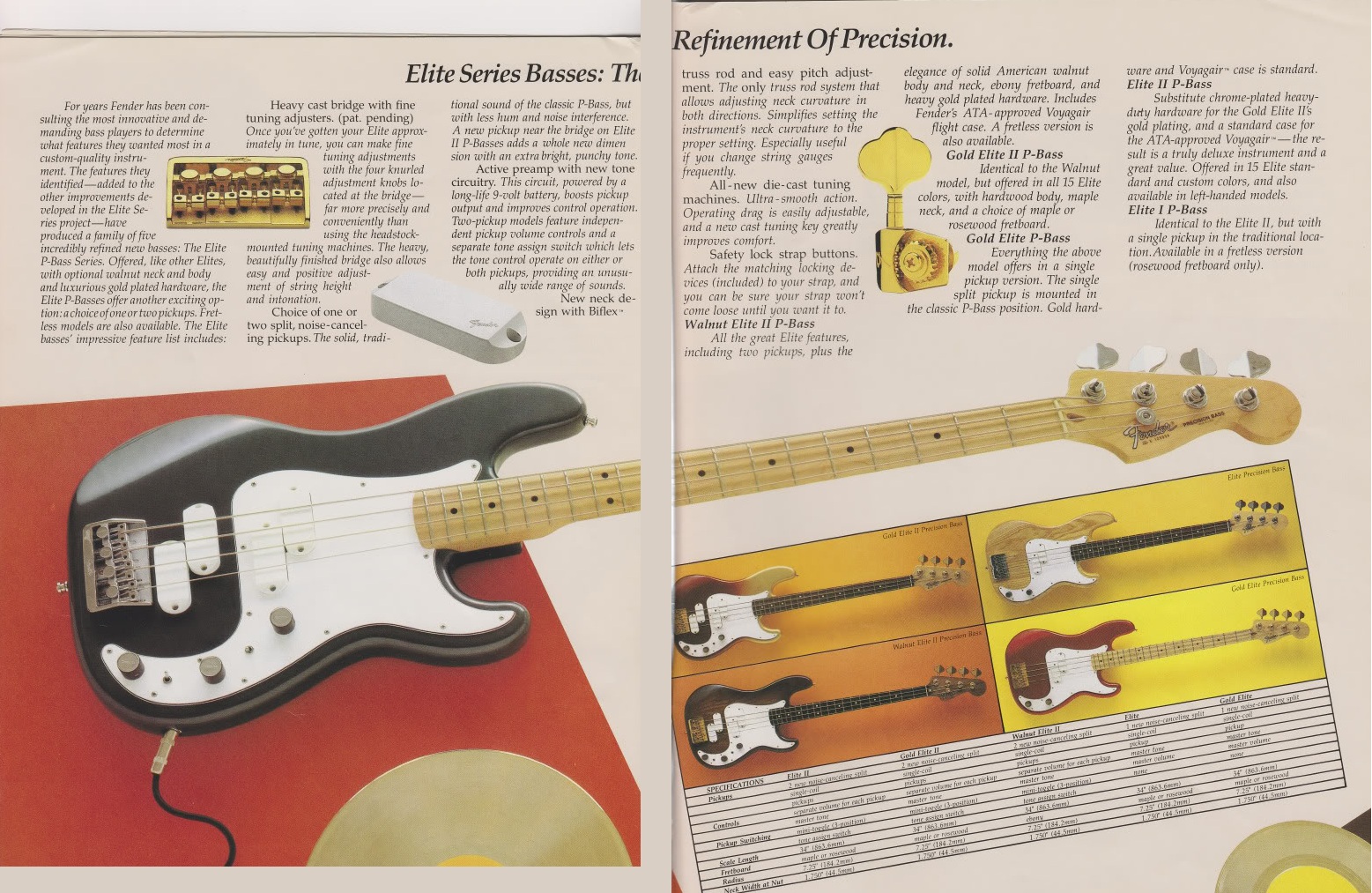 People who play(ed) a Precision Elite: John Deacon of Queen playing on his Candy Apple Red Precision Gold Elite I.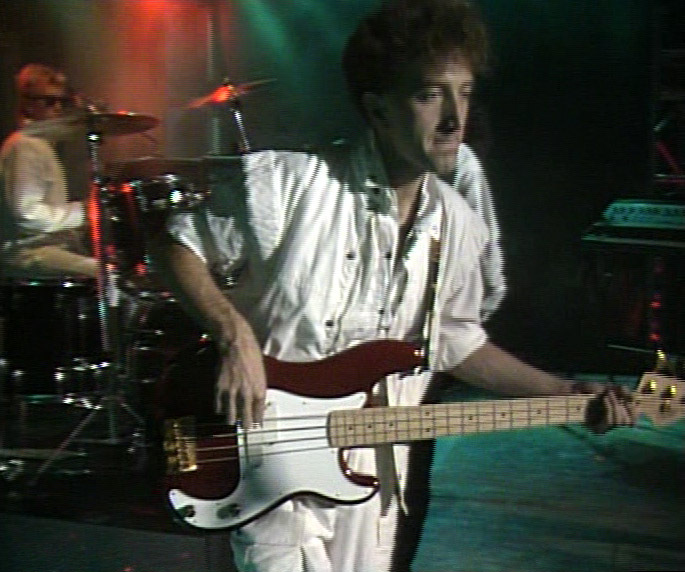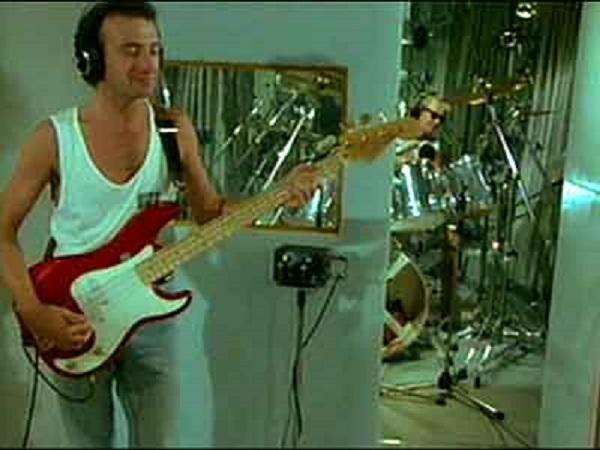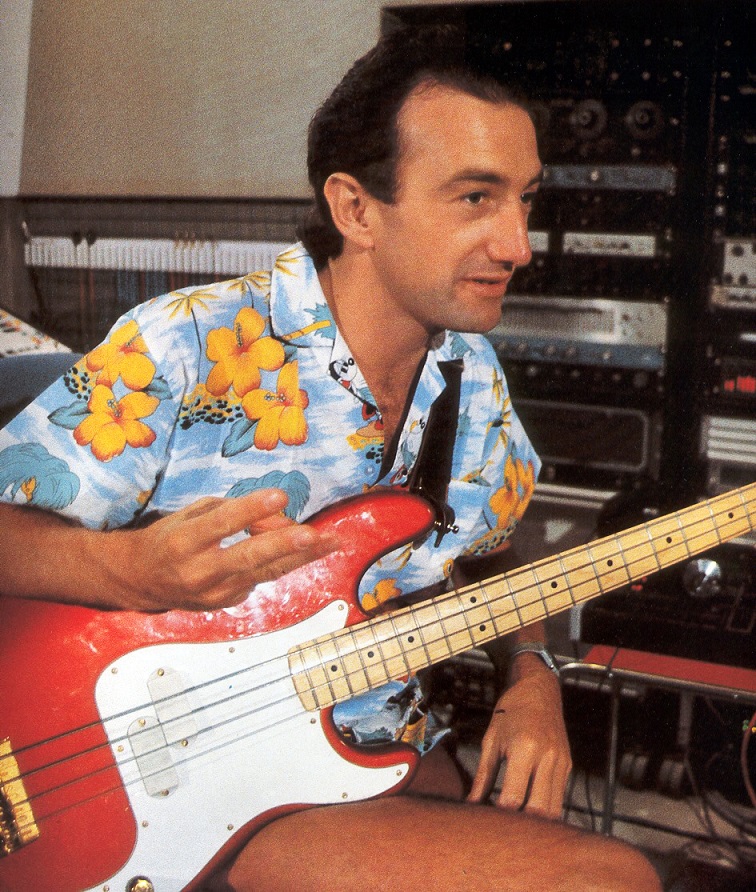 And Rick Anaston!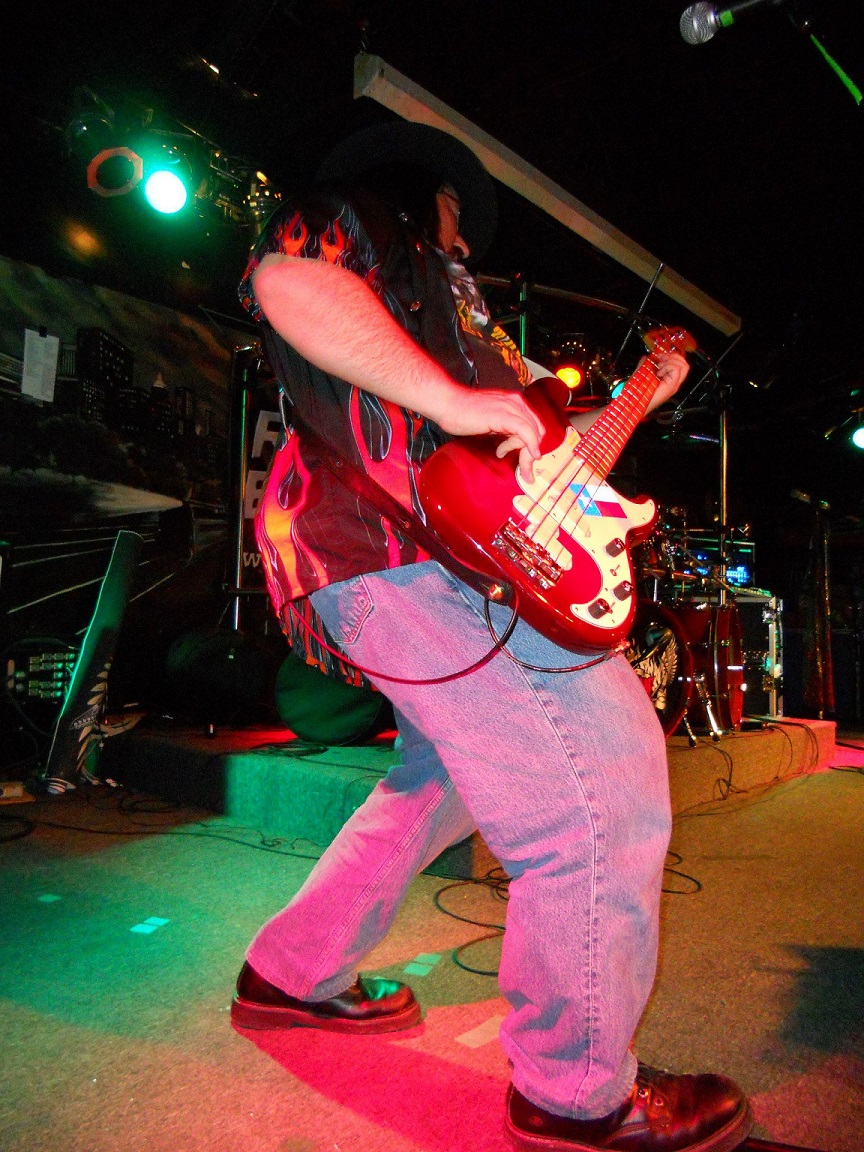 Pickups
The Elite P-Bass pickups used Alnico 2 pole magnets, but the windings are the same as on the standard P-Bass pickups — which is 10,000 turns of 42-gauge wire on each bobbin.

Block diagram Elite I and Elite II.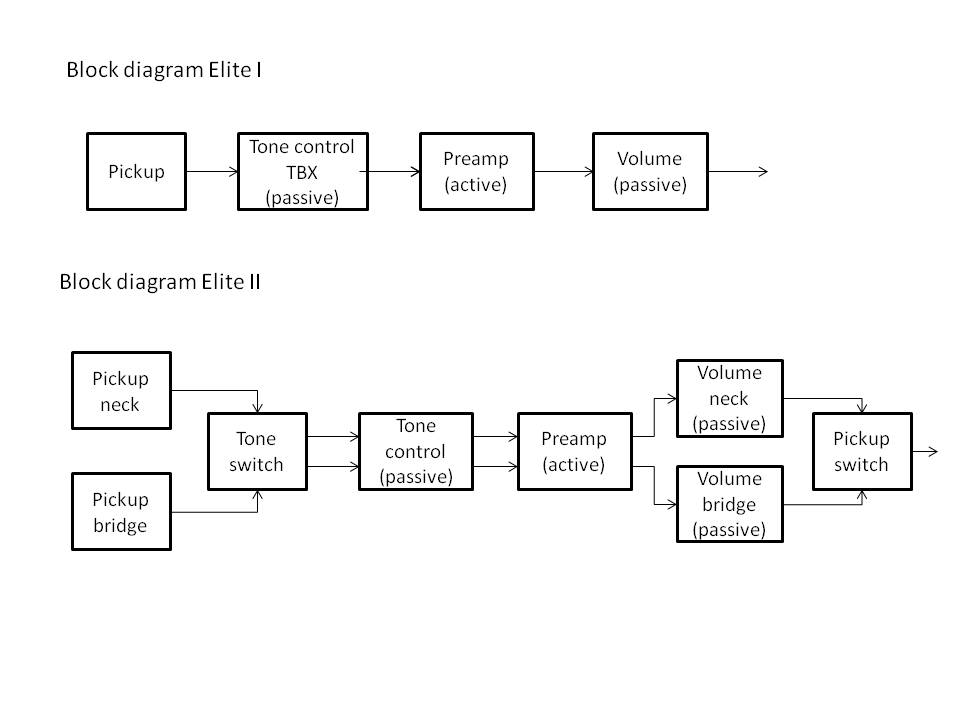 Wiring I - click on picture to open a new window.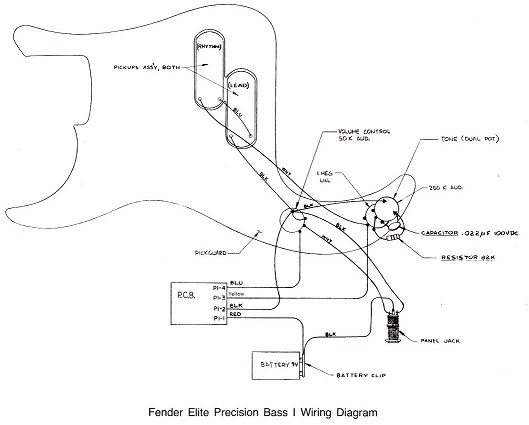 Wiring II - click on picture to open a new window.


Alternative Wiring II - click on picture to open a new window.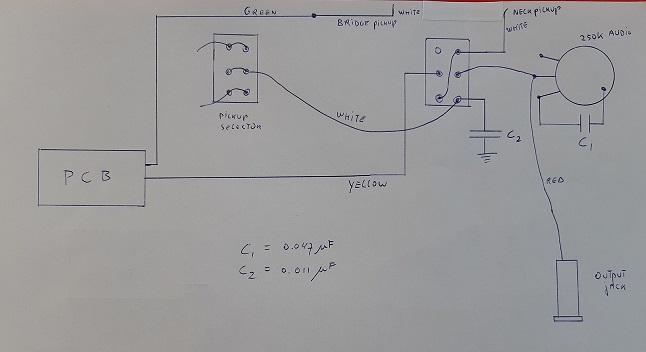 Preamp - click on picture to open a new window.
The preamp is a very simple Class A transistor buffer with a slight treble boost of around 4dB at 2,500Hz.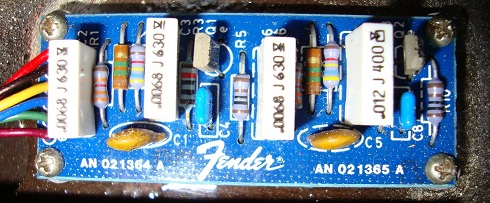 PCB - click on picture to open a new window.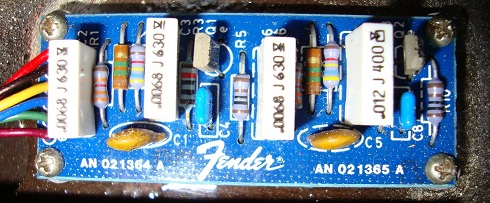 A look under the hood. Notice the discoloration of the white.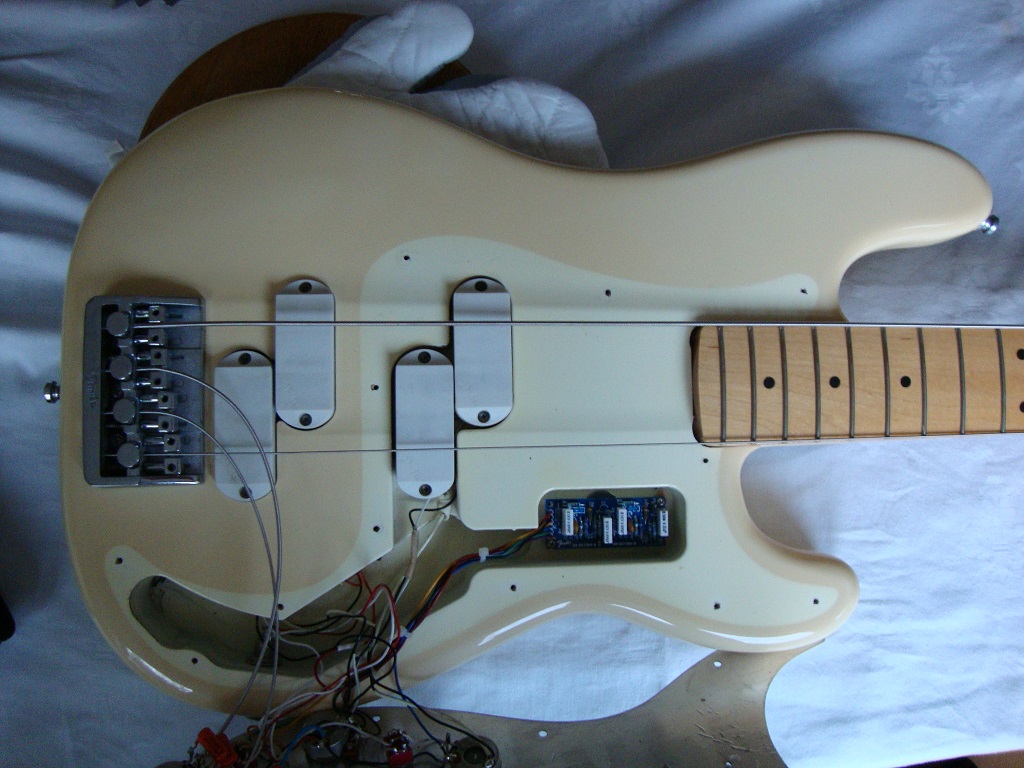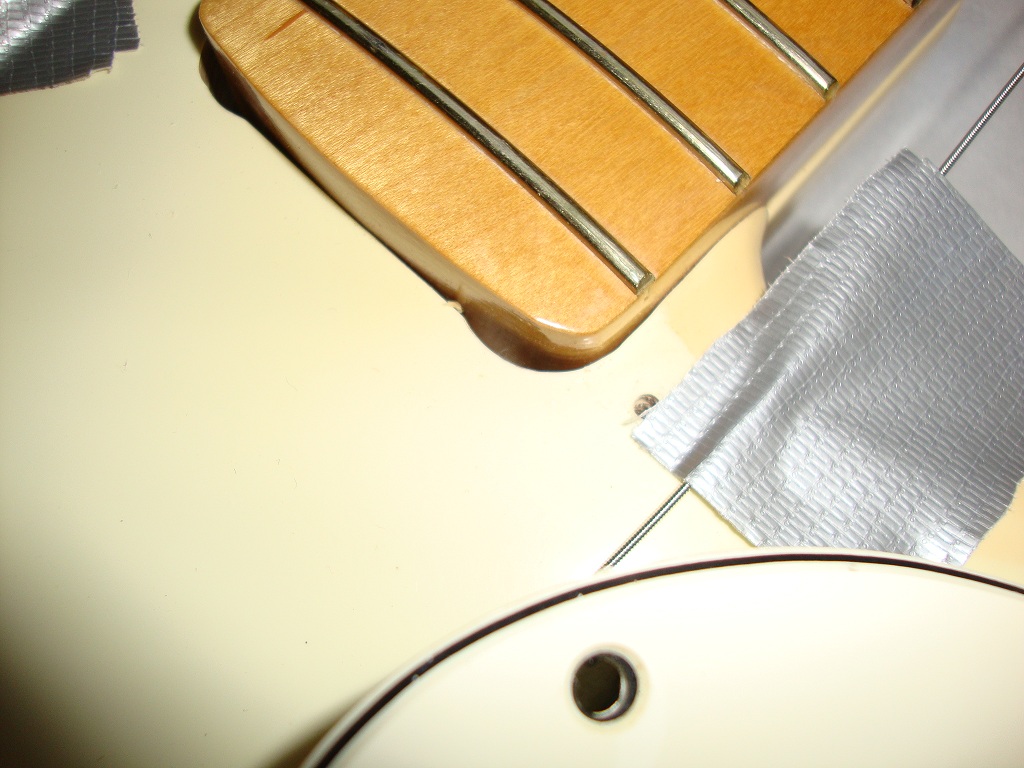 Contact: INFO(AT)LIMITEDEDITION.NL

HOME